We have fixed a bug about the Facebook game page of English Server. Now all players above level 3(included) should be directed to an independent game page when entering the game via Facebook.
There should be a red bar at the top of game page as shown in the screenshot, including the links to game forum, recharge(same as the Top Up button), official game site and others.
On recharging page there are 5 currencies available, also it's able to
pay via Paypal, Facebook, Rixty, BoaCompra and Boku.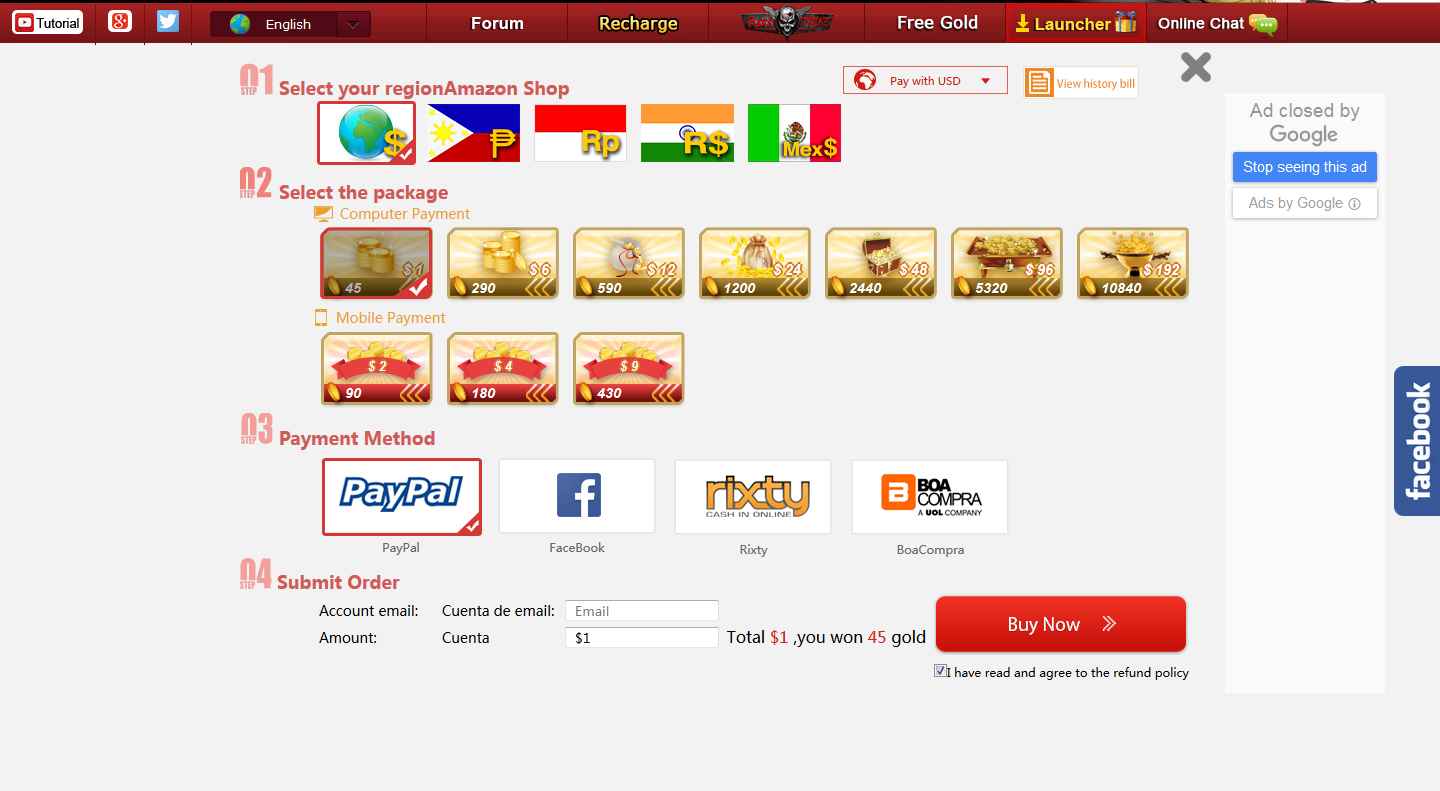 If you are level 3 or above and you are still not able to enter those pages
please send an email with the screenshot to
[email protected] Thank you for your support!
Blood Strike Team
09/07/2016